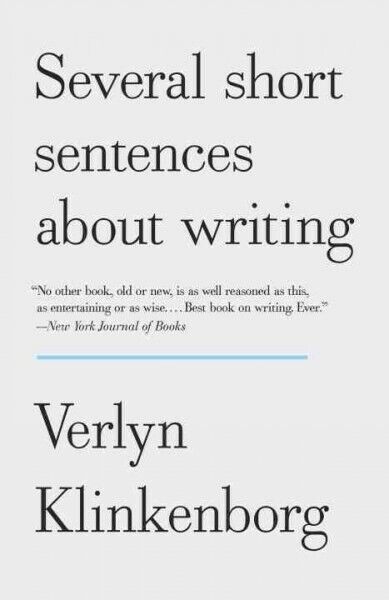 Category: 2 – BUY it! (All Categories are 1 – Read ASAP!, 2 – BUY it!, 3 – SHELF it, 4 – SOMEDAY it)
Comments: This is a fantastic book on writing. A true masterpiece. As an added bonus, it has plenty of wisdom about skills, practice, and life.
Insights that resonated: I've shared a few passages that resonated deeply here. My favorite is the one below.
Why are we talking about sentences?
Why no talk about the work as a whole, about shape, form, genre, the book, the feature story, the profile, even the paragraph?
The answer is simple.
Your job as a writer is making sentences.
Most of your time will be spent making sentences in your head.
In your head.
Did no one ever tell you this?
That is the writer's life.
Never imagine you've left the level of the sentence behind.