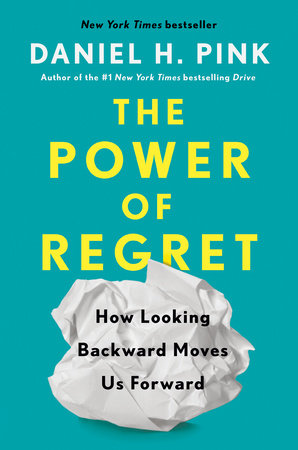 Category: 2 – BUY it! (All Categories are 1 – Read ASAP!, 2 – BUY it!, 3 – SHELF it, 4 – SOMEDAY it)
Comments: This is a classic Dan Pink book – well researched, extremely well structured, and chock full of thought provoking notes.
Insights that resonated: Dan recently shared a summary of the book in a few paragraphs in a short "graduation speech." My cliff notes –
(1) Foundation regrets: "The first of the big four regrets is what I call Foundation regrets. Foundation regrets emerge from small choices we make earlier in life that accumulate to negative consequences later in life.
We spend too much and save too little. We don't eat right, sleep enough, or exercise
regularly. We apply only grudging effort on the job – or, yes, in the classroom"
"Foundation regrets sound like this: If only I'd done the work."
(2) Boldness regrets: "All regrets begin when we're at a juncture. And with this category, the juncture presents a choice: Play it safe – or take the chance? And when we don't take the chance – not all the time, but most of the time – we regret it."
"Boldness regrets sound like this: If only I'd taken the chance."
(3) Moral regrets: "Once again, we're at a juncture. We can take the high road
or we can take the low road. And when we choose what our conscience says is the wrong path, most of us – most of the time – regret it.
We hurt others. We break our word. We degrade what ought to be revered. And while at first the decision can feel fine – even exhilarating – before long it eats at us."
"Moral regrets sound like this: If only I'd done the right thing."
(4) Connection regrets: "These are regrets about all the relationships in our lives. Partners. Parents. Children. Siblings. Cousins. Friends. Colleagues. Classmates.
A 45-year-old woman, from the District of Columbia, offered this: "My brother died
suddenly at forty-one. I regret not saying, 'I love you,' more.""
"Connection regrets sound like this: If only I'd reached out."
(5) That brings us to the reverse image of a life well lived.
A decent foundation – enough stability so that life is not precarious. Boldness – a chance to learn and grow and do something meaningful during the vanishingly short time we're alive. Morality – being good and decent and just. Connection – having people we love and who love us.
Or put differently.
Do the work.
Take the chance.
Do the right thing.
Reach out.
And ignore the rest.